VERTYS OPAK TO
Opacify Vile Dental Alloys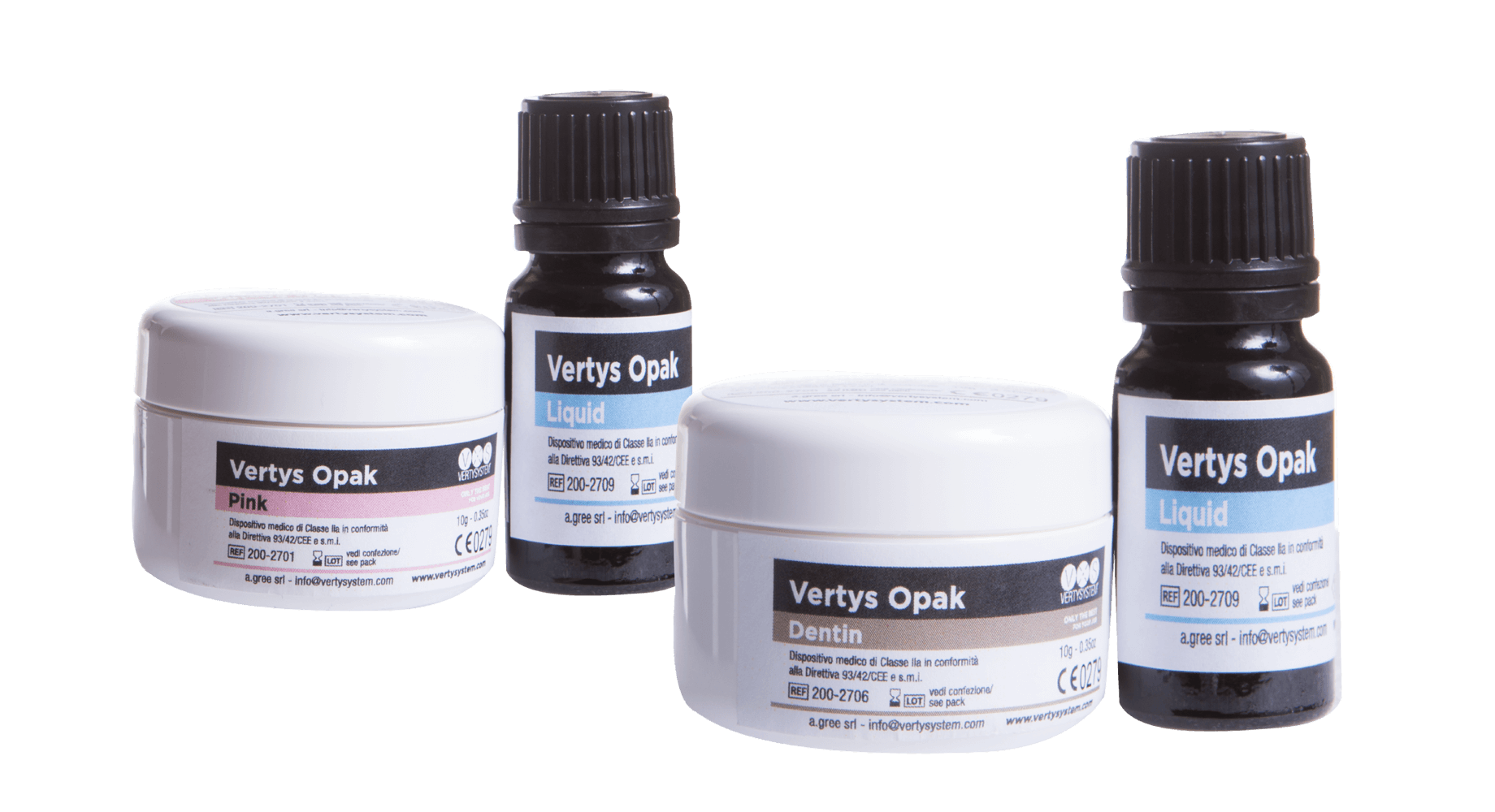 Vertys Opak is a light-cured opaque for non-precious dental alloys, suitable for all acrylic resins on the market.
It is used in all non-precious alloy prosthetic products where the covering of bars, saddles and retentions is required.
Vertys Opak
Protesi mobile, barre, selle e ritenzioni.
Resin to opacify non-precious dental alloys. Suitable for high aesthetic value solutions but not applicable on noble alloys.
Discover the Starter kit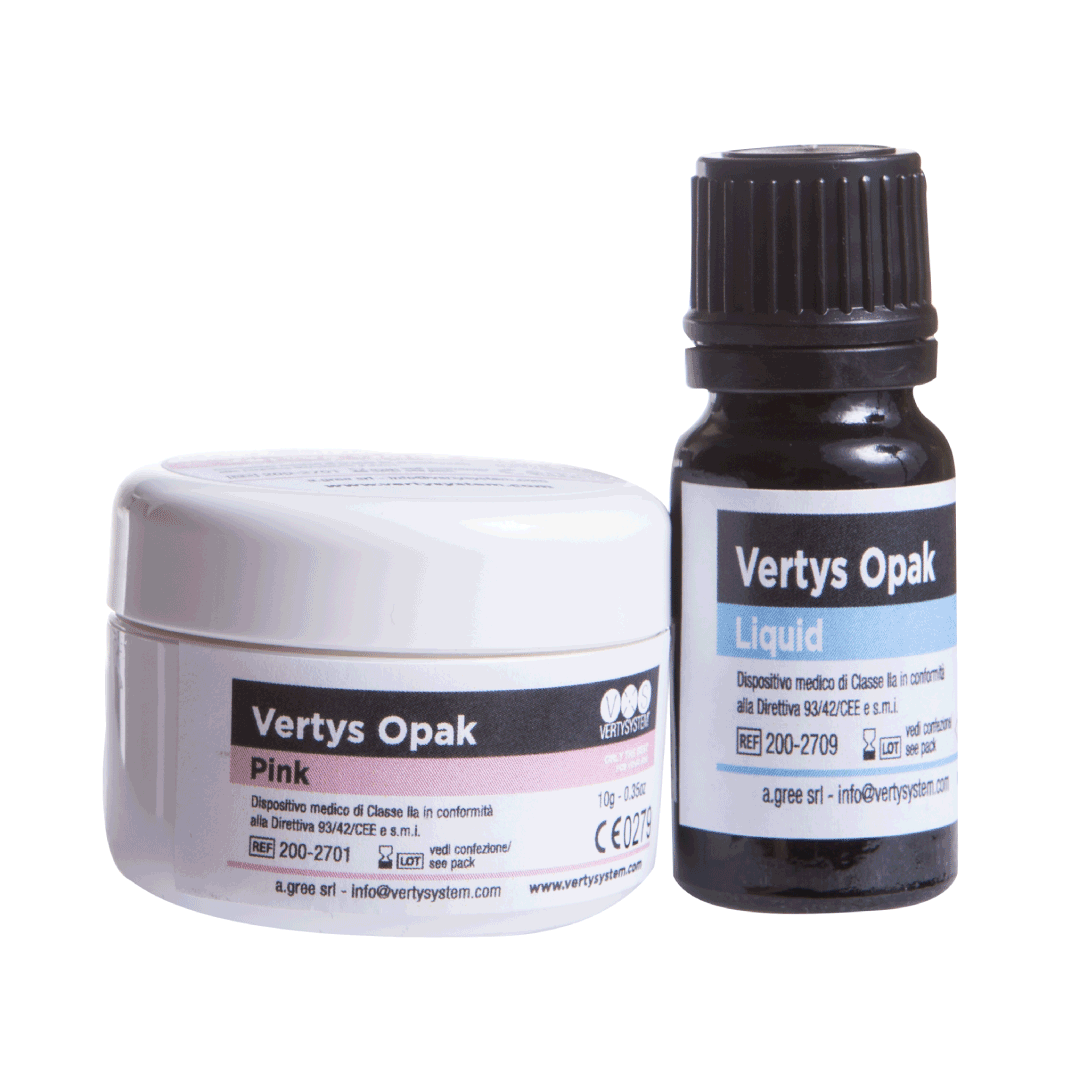 Download information material
Enter the reserved area to download brochure, protocols, instructions for use and much more
Reserved Area
Also interesting for you: