Bite Splints and Surgical Stents
Bite Splints and Radiological Stents in an easy and repeatable way!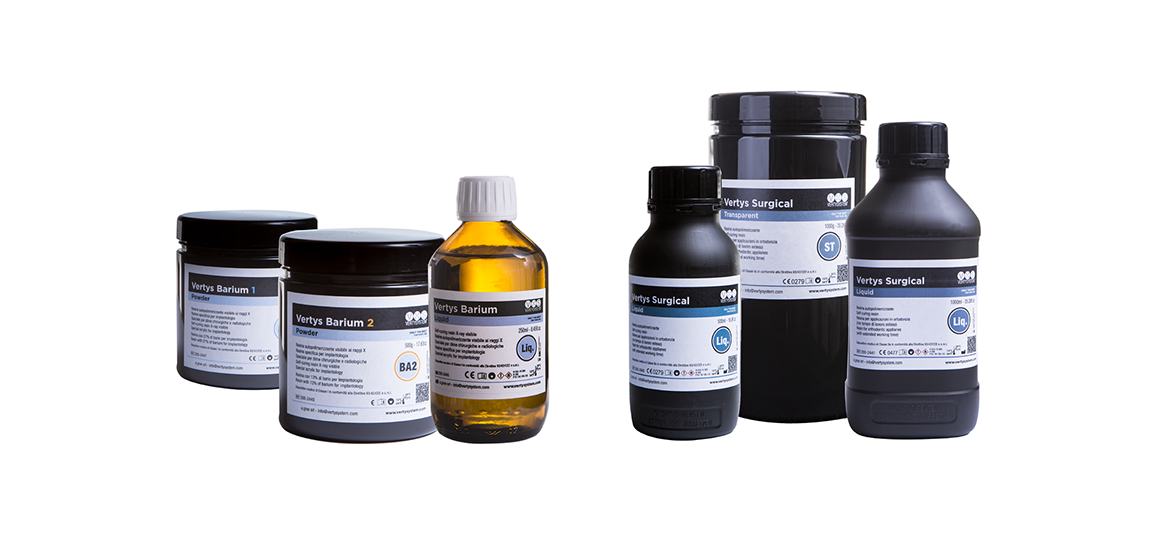 Vertys Surgical
Ideal for the production of surgical stents for use in implantology, as well as bite splints.
A transparent, low-temperature resin for Implantology and orthodontics. The dimensional stability, compactness, strength and polishability of this resin, render it one of kind.
See it in action
Discover the Starter kit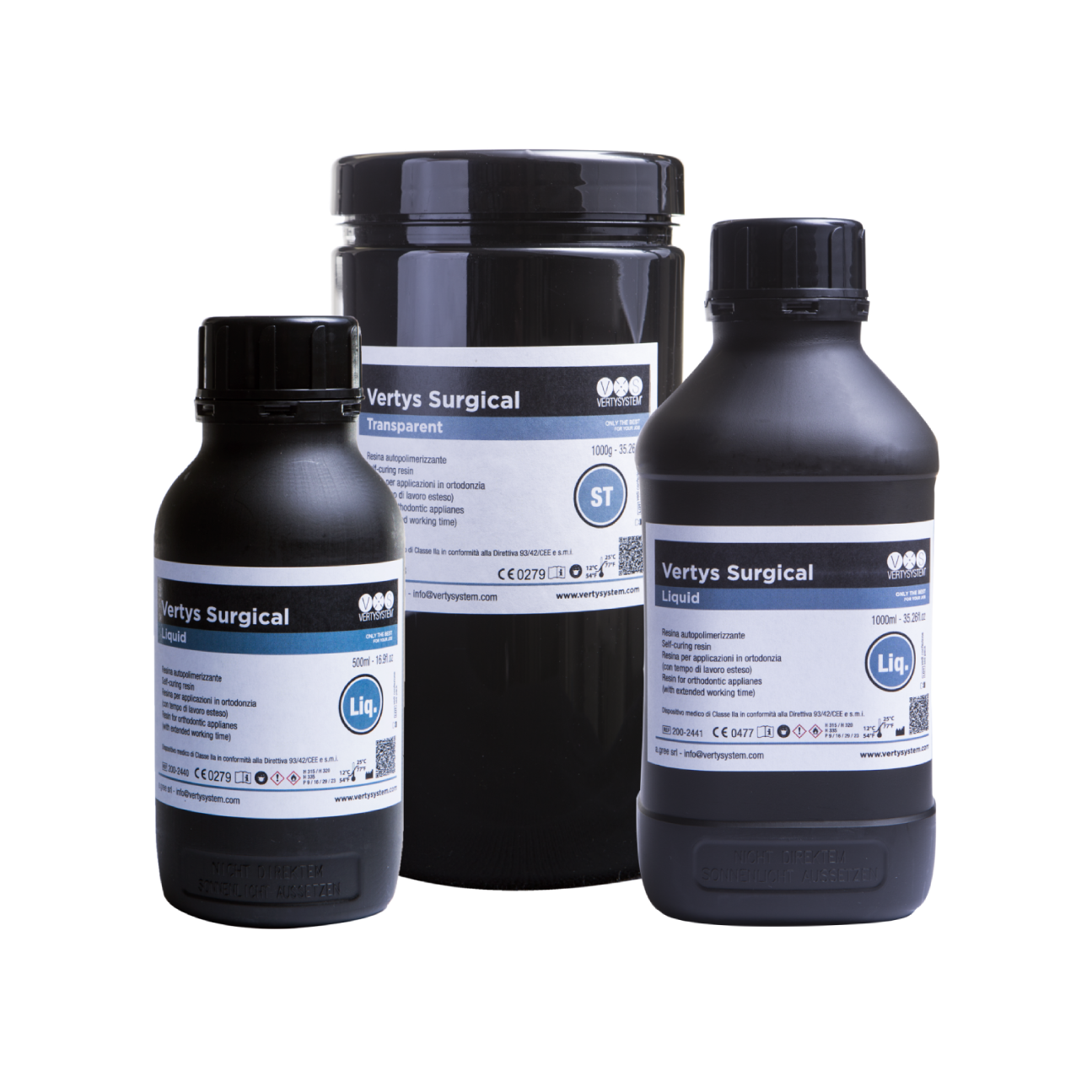 Vertys Barium
Vertys Barium 1 and 2, can be both injected and pressed. Ideal for use with Furbo Alu Big flask for the creation of Radiological Stents.
Pre-mixed acrylic resin powder with barium. VERTYS BARIUM 2 (13%) contains half the amount of barium compared to that in VERTYS BARIUM 1 (27%). They differ so that the various radiological machines can pick up the opacity.
See it in action
Discover the Starter kit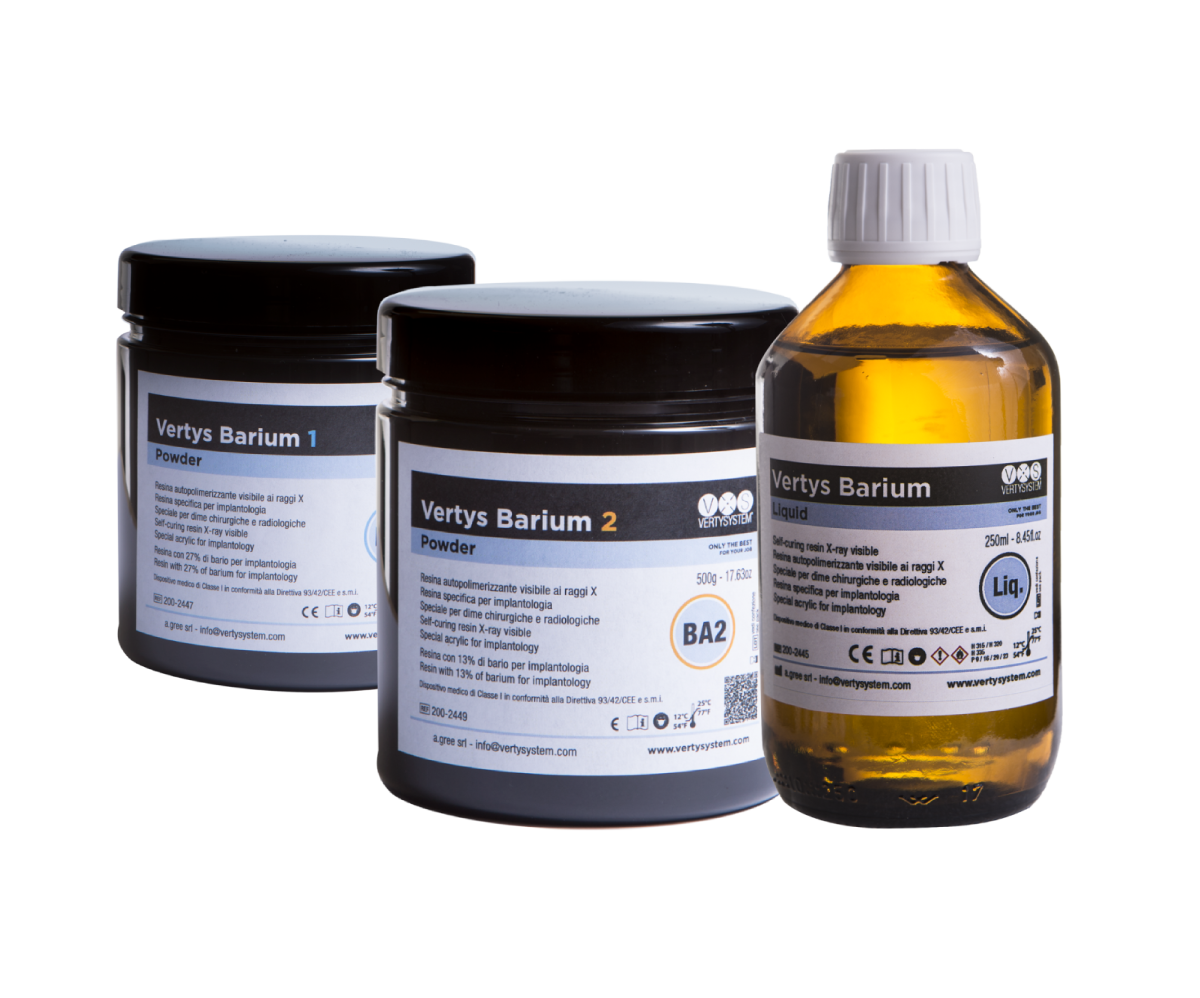 Would you like more information about this product? Contact us!
Download information material
Enter the reserved area to download brochure, protocols, instructions for use and much more
Reserved Area
You may also be interested in: