The best way to poure stone model with Vertysystem engage.
Vertys Split Cast & Gum to pure stone model with direct engage on Vertysystem.
Vertys Split Cast an aluminium anodized base.
Vertys Split Cast Gum is a strong violet gum that fits in aluminium anodized base.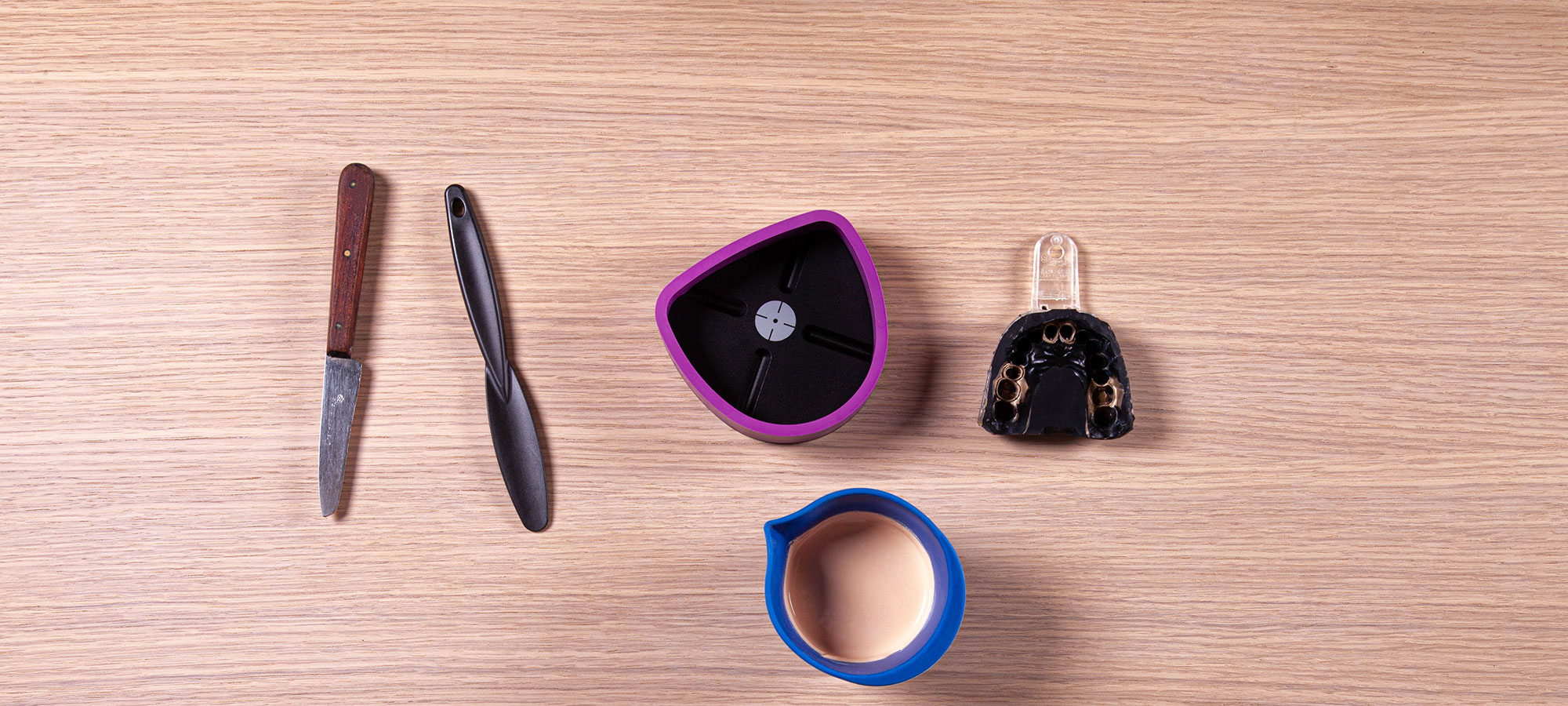 Vertys Split Cast
Pouring stone model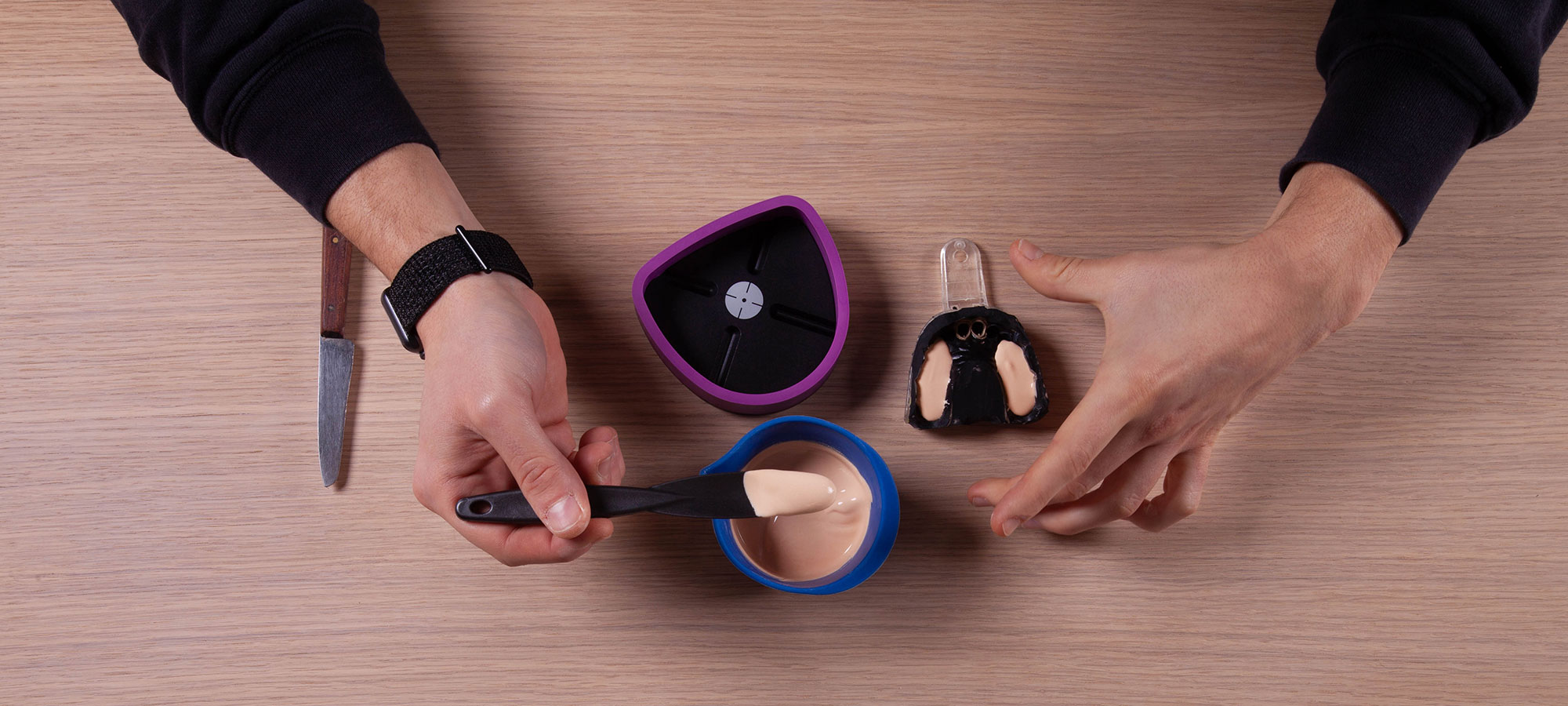 Step 1
Place some plaster on the impression, especially on the incisal part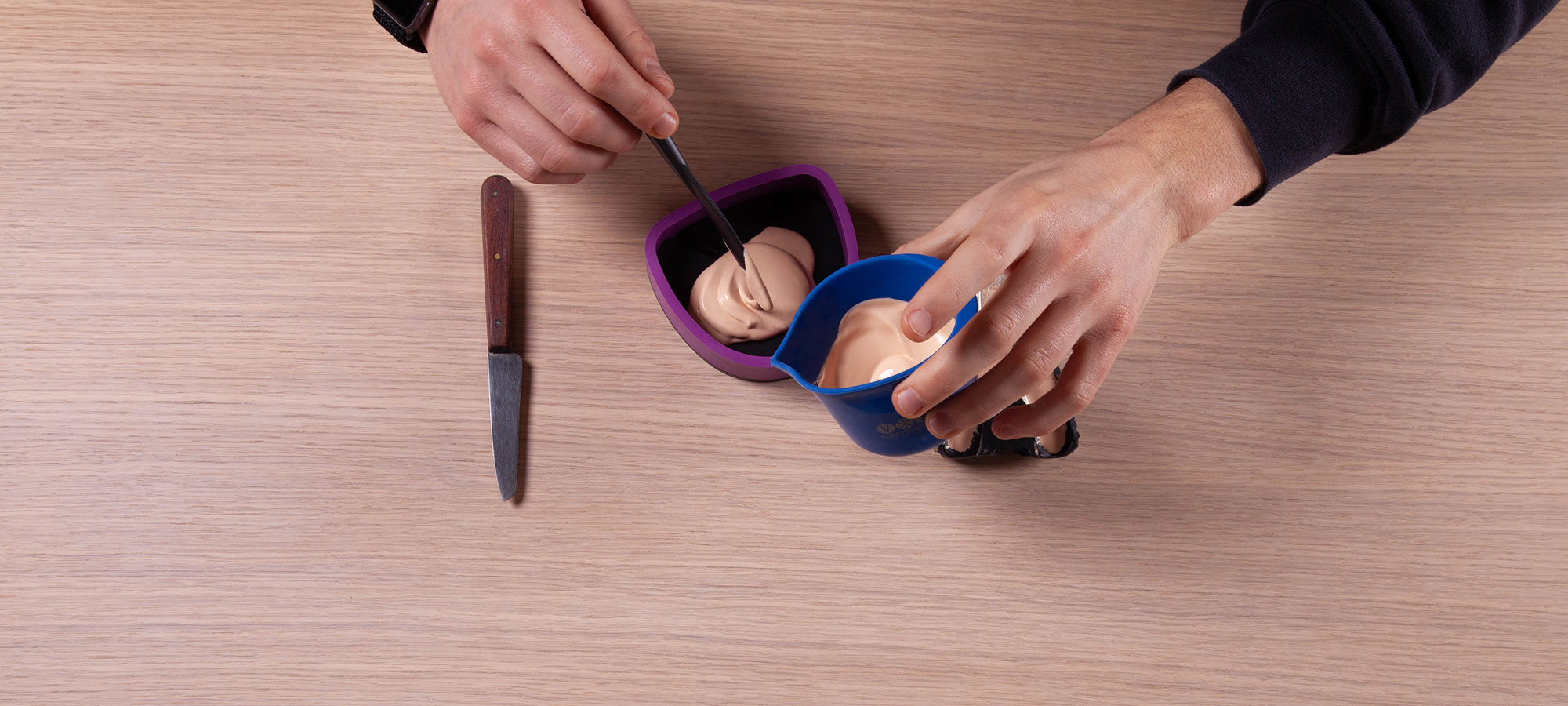 Step 2
Poure the remaining plaster inside the Split Cast base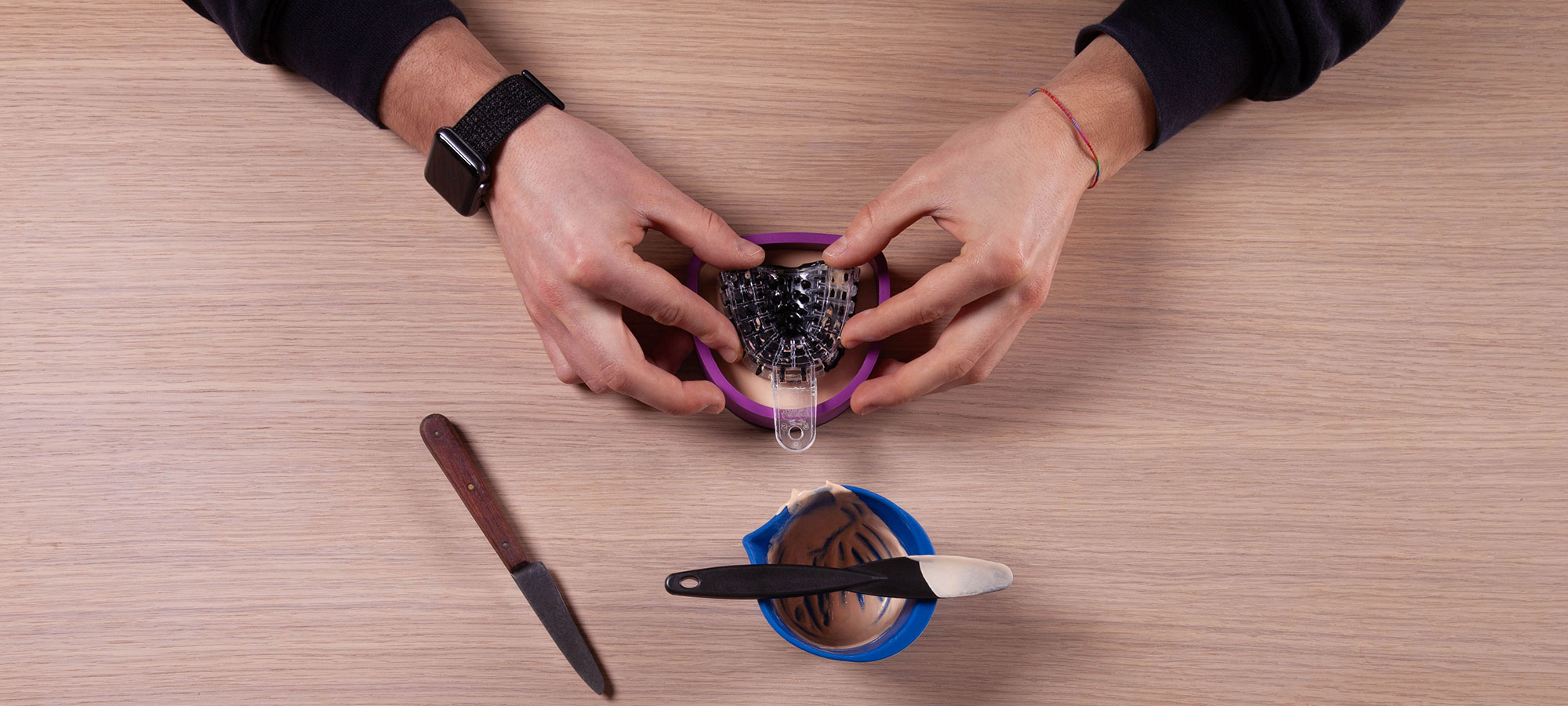 Step 3
Flip the impression and place it as more as you can near the straight edge. Then finish quickly with models-finisher.
Download informative material
Enter the reserved area to download brochures, protocols, instructions and much more!
Reserved Area
Also interesting for you: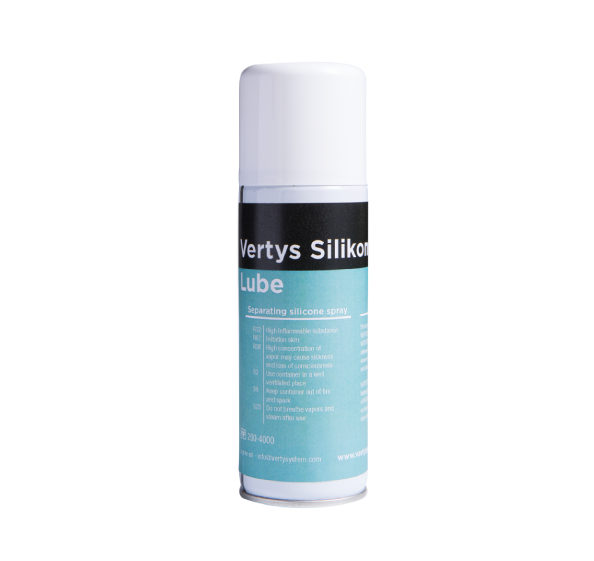 Vertys Silikon Lube
Insulator spray to separate silicones and for the maintenance of the flask