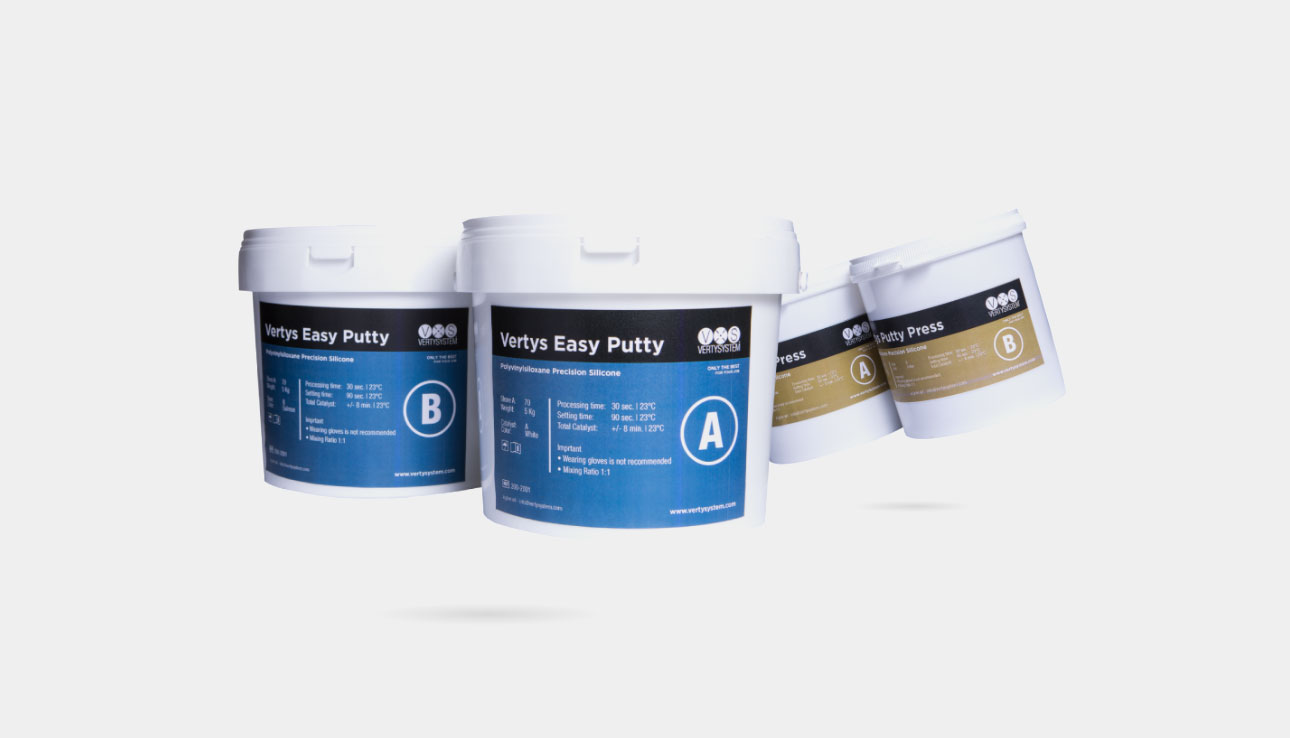 Vertys Easy Putty
The "Jolly" of the system that is used very frequently in combination with Vertys Orange Plus.
It's main use is for filling mask; useful for making temporary, full denture, splints, surgical guides, stamping porcelain and many other processes.
Color: salmon
Hardness: 70 Shore A
Discover Starter Kit
Code and Pack:
Cod. 200-2001 | 5 Kg A + 5 Kg B
Cod. 200-2001.3 | 1,5 Kg A + 1,5 Kg B
Cod. 200-2003 | 2x  1,5 Kg A + 1,5 Kg B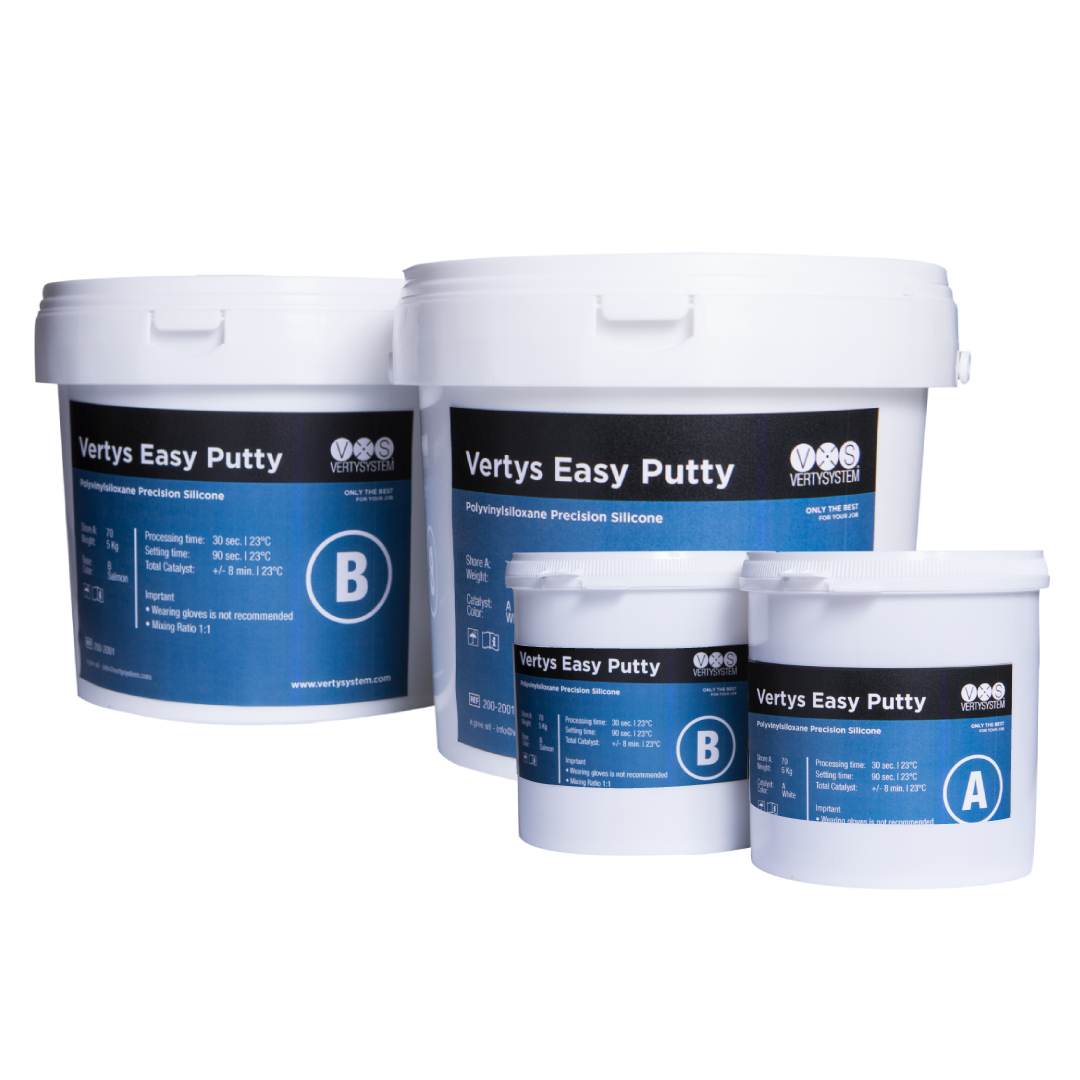 Vertys Putty Press
Filling silicone that has unique characteristics. In fact, it combines a high final hardness with a remarkable elasticity, the ideal qualities for the making of full denture "by press" technique with the Furbo Alu Big flask and the Vertys Prothesis Excel, Vertys Prothesis Plus and Vertys Prothesis Hot resins.
Color: ocher
Hardness: 90 Shore A
Discover Starter Kit
Code and Pack:
Cod. 200-2002 | 5 Kg A + 5 Kg B
Cod. 200-2002.3 | 1,5 Kg A + 1,5 Kg B
Cod. 200-2004 | 2x  1,5 Kg A + 1,5 Kg B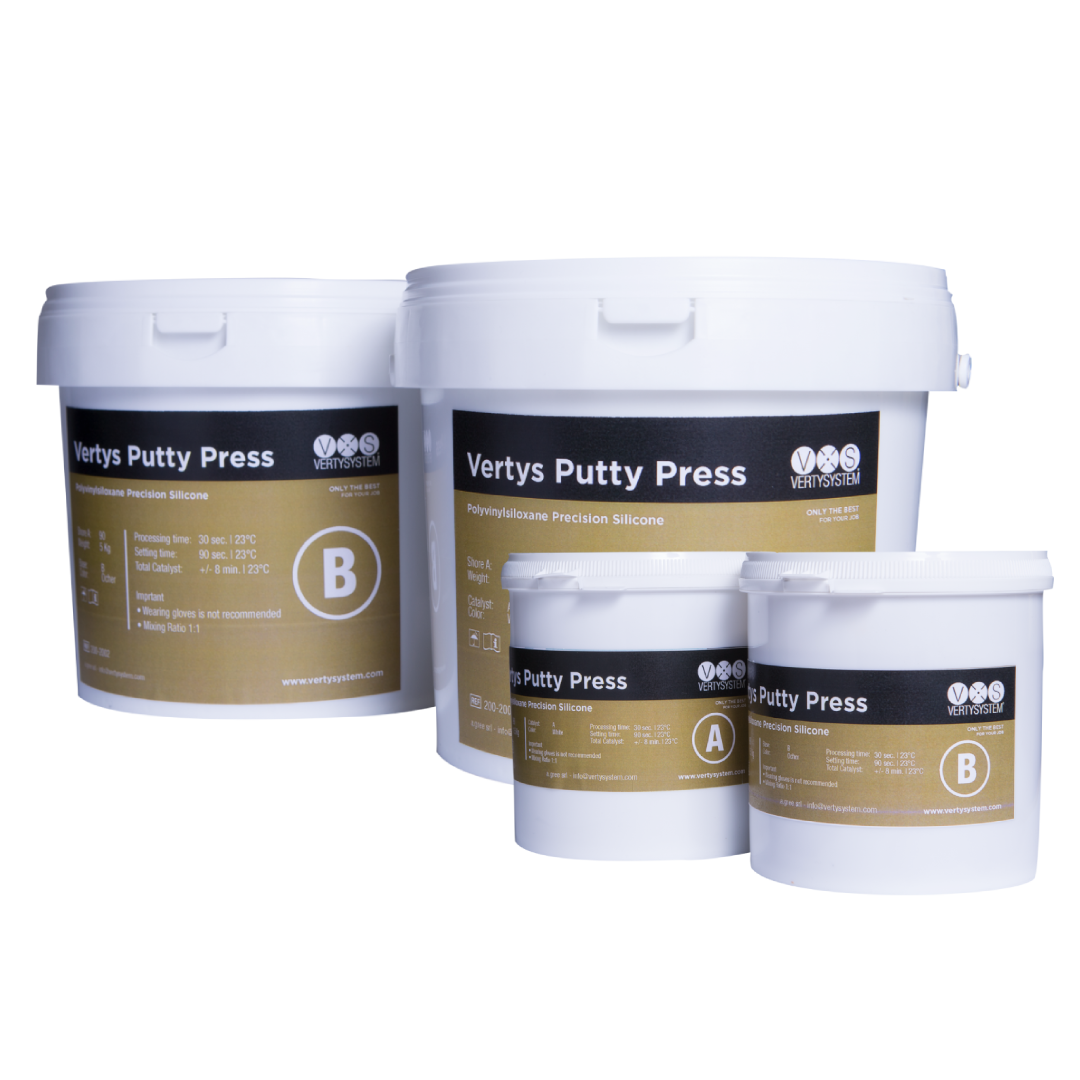 Download information material
Enter the reserved area to download brochure, protocols, instructions for use and much more
Reserved Area
Also interesting for you: