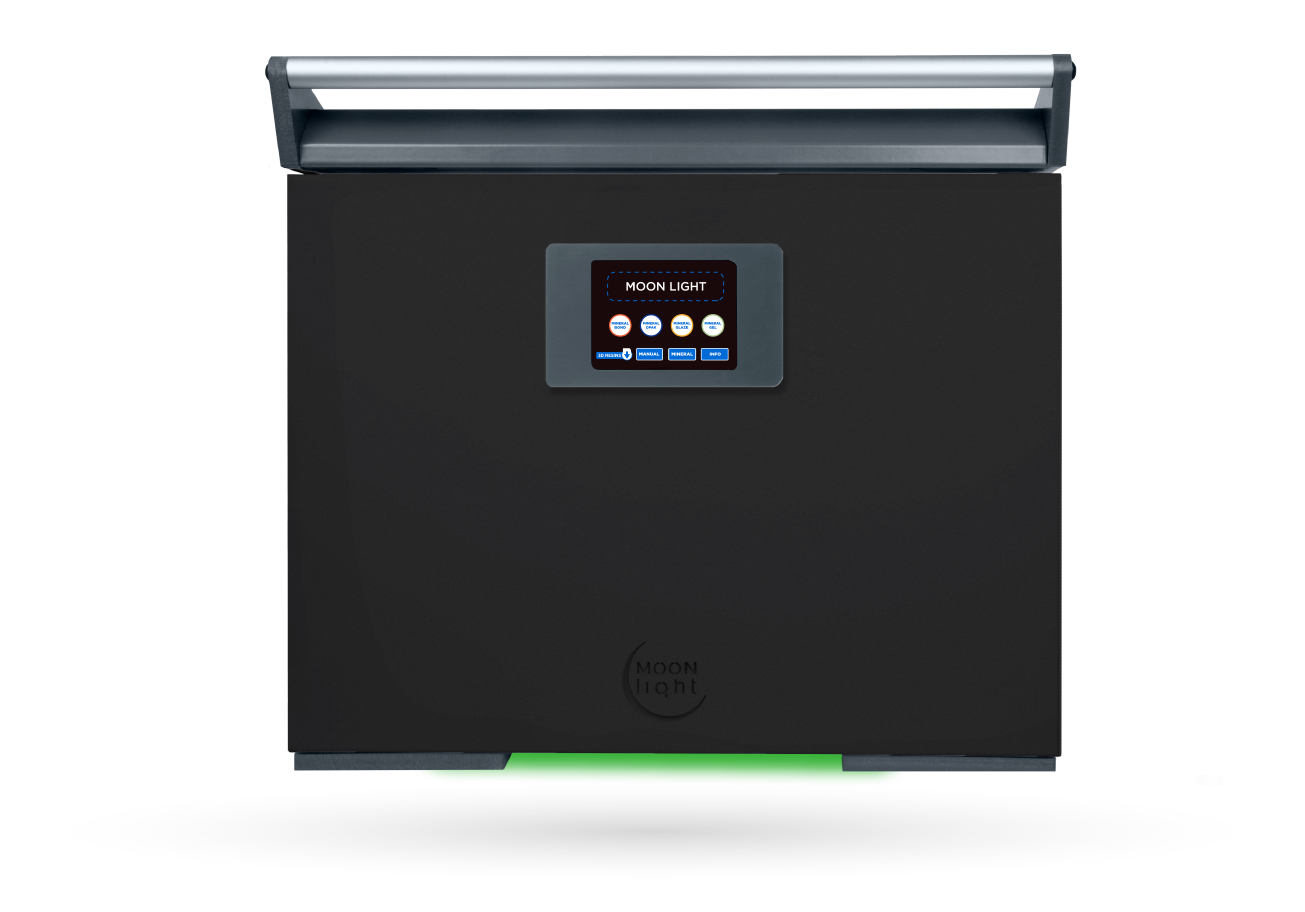 60 LEDs for 660 nm of pure power!
The New MoonLight 3 is one of a kind: the first 100% UV polymerizer with an incredible power of 660 nm. This new technology fits perfectly with all composites on the market and of course with the entire line of Vertys Mineral > composites. In addition, Moon Light 3 works great with all 3D printing materials: thanks to an advanced system of crystal emitters, MoonLight 3 reduces consumption and optimizes the heating process, recovering the thermal energy that would otherwise be lost.
Indispensable for class IIa certified products.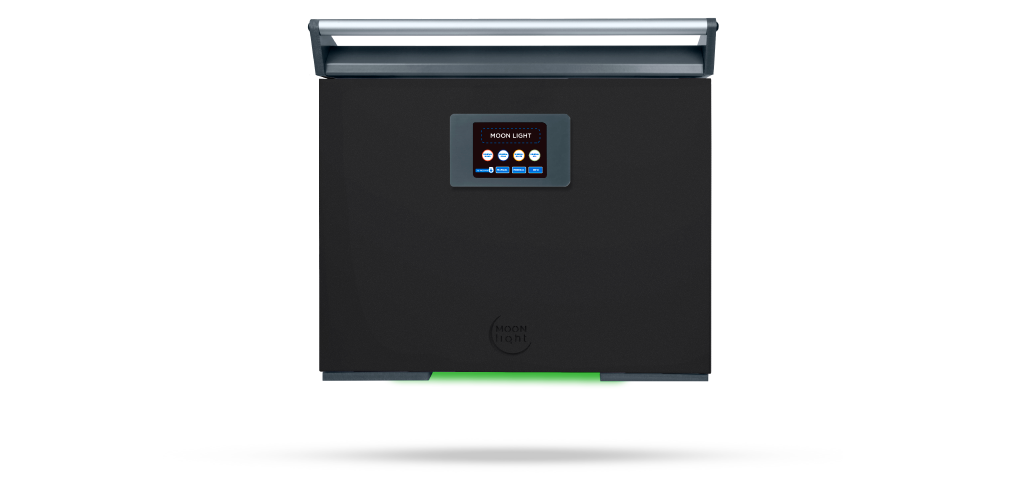 LED 100% UV

λ1-395 nm - λ2-405 nm λ3-480 nm - λ4-660 nm
New interface even more intuitive with all the programs of the Composite Vertys Mineral >
In addition, in Moon Light 3 you already have all the parameters of 3D printing resins!
Green technology that reduces consumption by recovering thermal energy
Amazing power up to 660 nm, to light cure accurately and quickly
Aesthetics with attention to detail, with a minimalist and modern design
Download the information material
Enter the reserved area to download brochures, protocols, instructions and much more
Reserved Area
Contact us for more information
You may also be interested in: