MUCH MORE THAN A SIMPLE FLASK
Just one single chassis for a world of process!
Using the same base and center distance, Furbo can become a flask for temporaries, full denture, for composites, for stamping porcelain, by simply changing the cover and axis.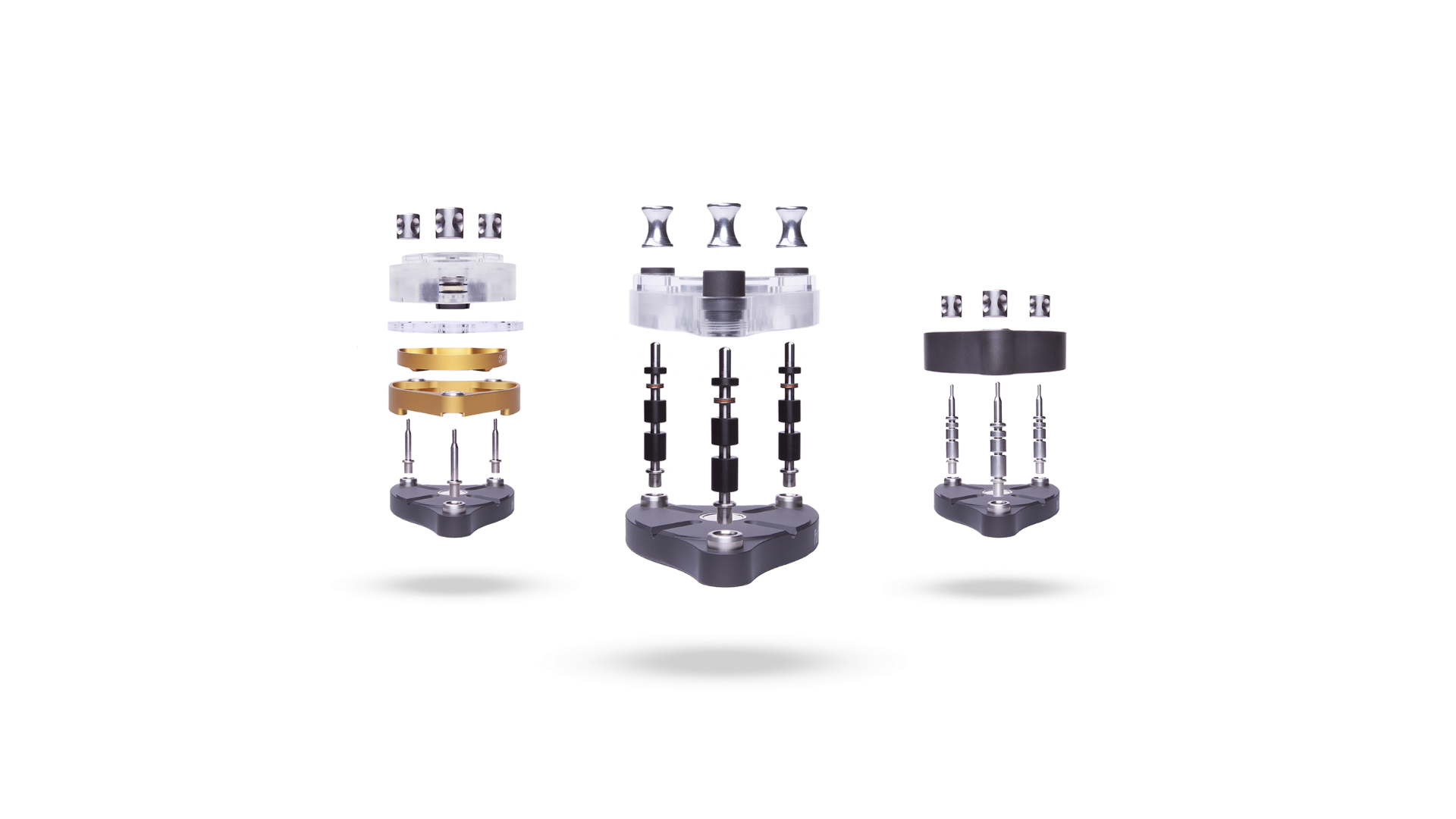 The revolution is here!
Vertys Furbo is the hart of Vertysystem: not just a simple flask, it is a new concept we have to intend the Dental technician's work. Ergonomic, simple and effective are the main key we planned to give life to a unique product. With Vertys Furbo indeed you can do practically everything!
Also interesting for you: