VERTYS PREFORMED BARS
V-BAR + V-FORM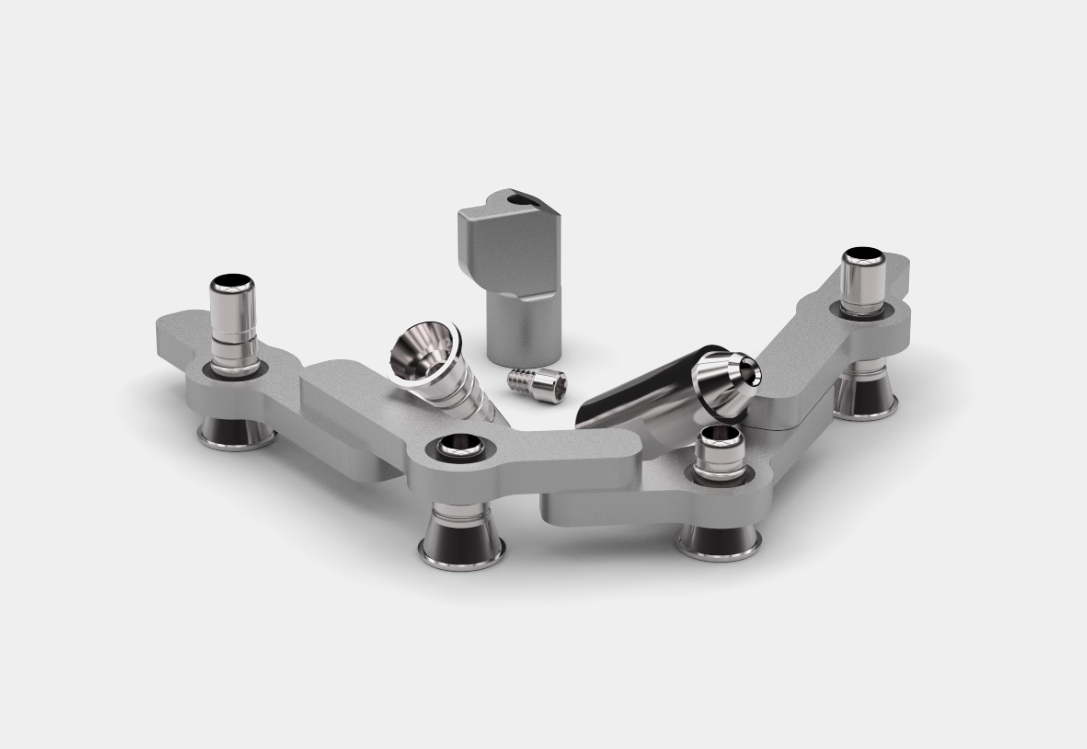 V-FORM
It is an AISI 316L steel plate with different angles to be inserted submerged in the material that makes up the prosthesis, to be used as a reinforcement armor for prostheses screwed onto implants.
The different angles allow the insertion even on existing prostheses without having to make substantial changes.
The central hole has been designed to couple with the various Links of the implant houses that will fix the prosthesis to the dental implant. They can be sold inserted into the plate as a complete assortment and detached with a simple movement.
Discover the Starter Kit
Product Code:
V-FORM | Plate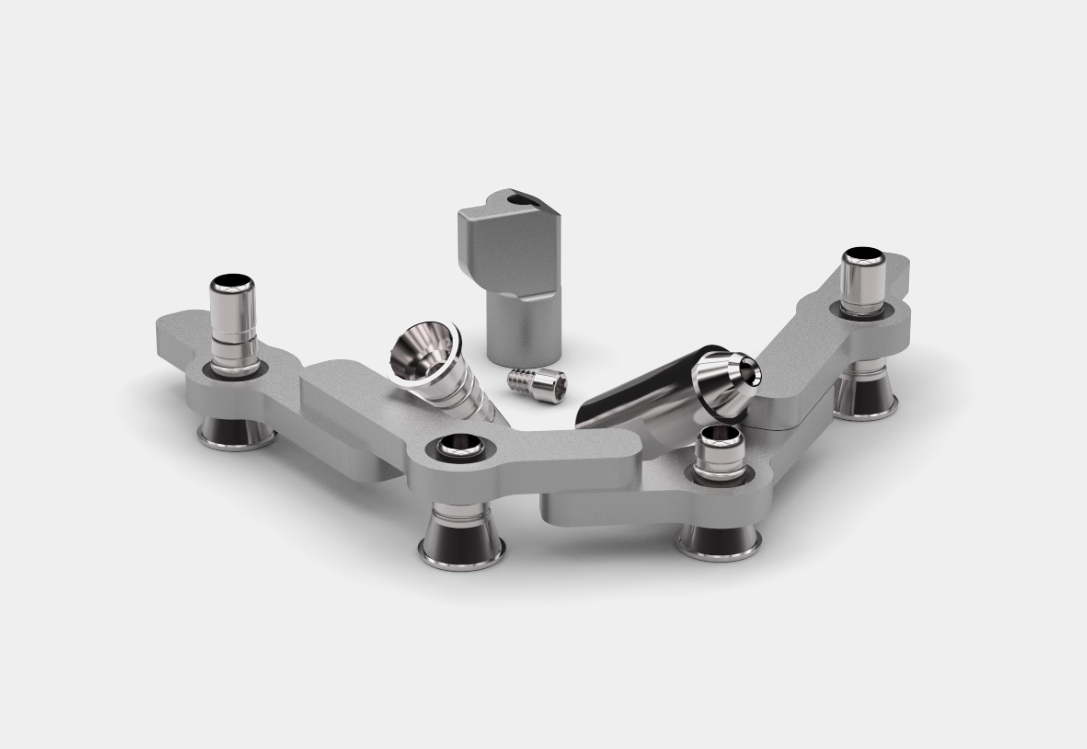 V-BAR
Telescopic bars for the construction of bars with immediate load quickly and economically.
This prosthetic solution is formidable in all implant cases and above all for all-on-four® and, precisely, immediate loads.
Its simple and intuitive use finds application in every reality and for every use.
V-BAR are available in both titanium and cobalt chrome.
Discover the Starter kit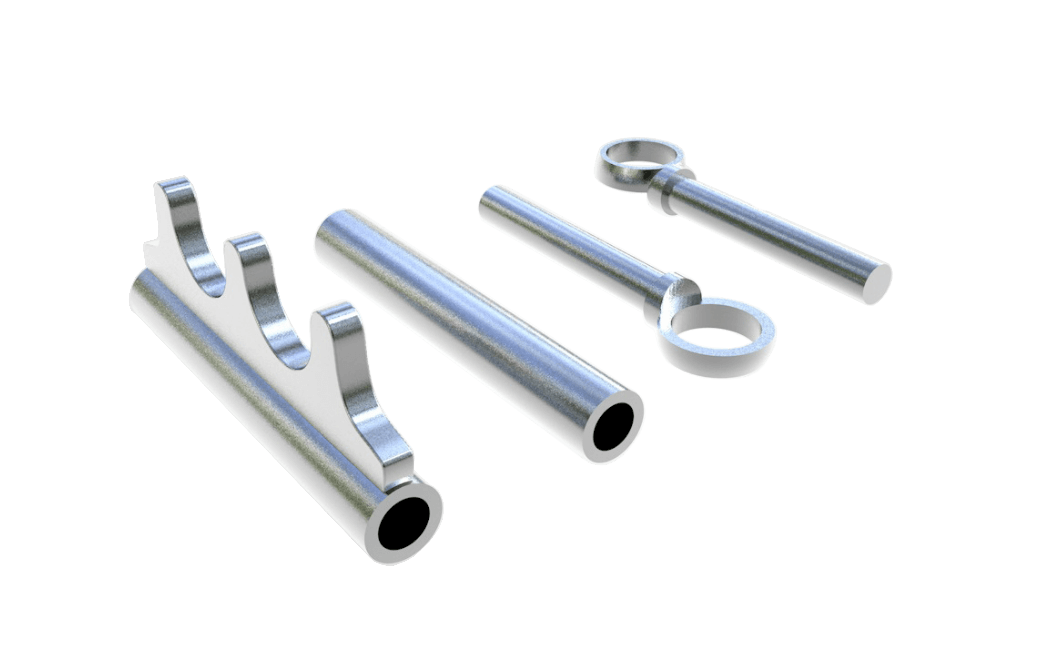 Cod. VA2I | 2 plants. Pack: 2 joints and 1 cylinder with retentive inserts
Cod. VA4 | 4 implants. Pack: 6 joints + 3 cylinders
Cod. VA4 + | 4 systems with Cantilever extensions. Pack: 8 joints + 3 cylinders
Cod. VA4I | 4 implants. Pack: 6 joints + 3 cylinders with retentive inserts
Cod. VA6 | 6 implants. Pack: 10 joints + 5 cylinders
Cod. VA6 + | 6 systems with Cantilever extensions. Pack: 12 joints + 5 cylinders
Cod. VA6I | 6 systems with Cantilever extensions. Pack: 10 joints + 5 cylinders with retentive inserts
Cod. VT2I | 2 plants. Pack: 2 joints and 1 cylinder with retentive inserts
Cod. VT4 | 4 implants. Pack: 6 joints + 3 cylinders
Cod. VT4 + | 4 systems with Cantilever extensions. Pack: 8 joints + 3 cylinders
Cod. VT4I | 4 implants. Pack: 6 joints + 3 cylinders with retentive inserts
Cod. VT6 | 6 implants. Pack: 10 joints + 5 cylinders
Cod. VT6 + | 6 systems with Cantilever extensions. Pack: 12 joints + 5 cylinders
Cod. VT6I | 6 systems with Cantilever extensions. Pack: 10 joints + 5 cylinders with retentive inserts
Cod. V-A |
Adapters for bending the bars
Contact us for more info:
Download information material
Enter the reserved area to download brochure, protocols, instructions for use and much more
Reserved Area
Also interesting for you: