VERTYS SILICONES
Precision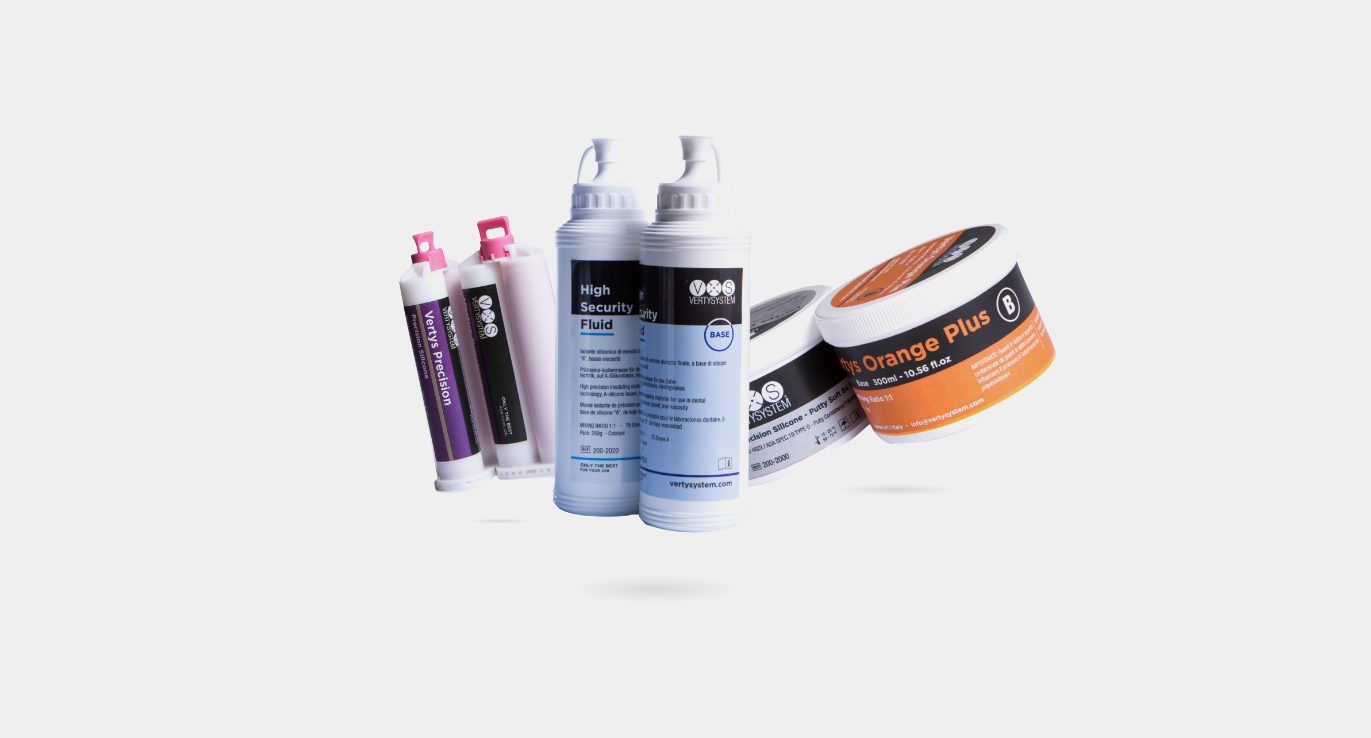 Vertys Orange Plus
High precision silicone, ideal for all recordings, in particular for the creation of Implant Bridges, Total Prosthetics and for ceramic molding.
Designed not to absorb liquids, it offers excellent dimensional stability and chemically bonds to other silicones.
Color: orange
Hardness: 64 Shore A
Discover Starter kit
Code and Pack:
Cod. 200-2000 | 300 ml A + 300 ml B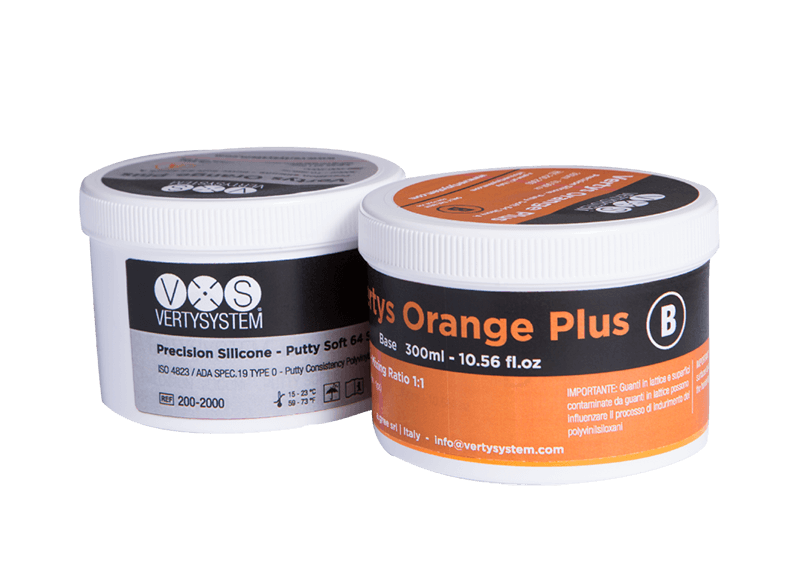 Vertys High Security Fluid
It forms a rigid film which holds the teeth in position during either the pressing or injection of the acrylic resin.
Liquid addition  silicone to be applied directly to denture set-ups and wax-ups.
Color: light blue
Hardness: 75 Shore A
Watch it in action
Discover Starter kit
Code and Pack:
Cod. 200-2020 | 250g A + 250g B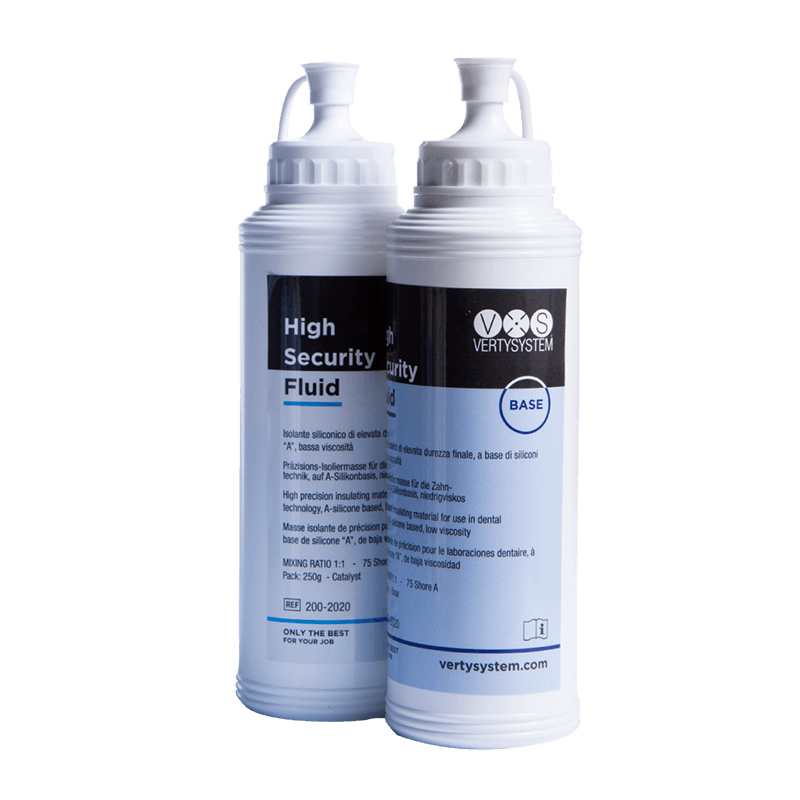 Vertys Precision
Recommended to realize temporary crowns and bridges, full denture, stamp ceramic and adjustments. Ideal for making positional gigs.
Highly precise regular silicon for adjustments.
Color: violet
Hardness: 56 Shore A
Scopri lo Starter kit
Code and Pack:
Cod. 200-2005 | 2x 25 ml A + 25 ml B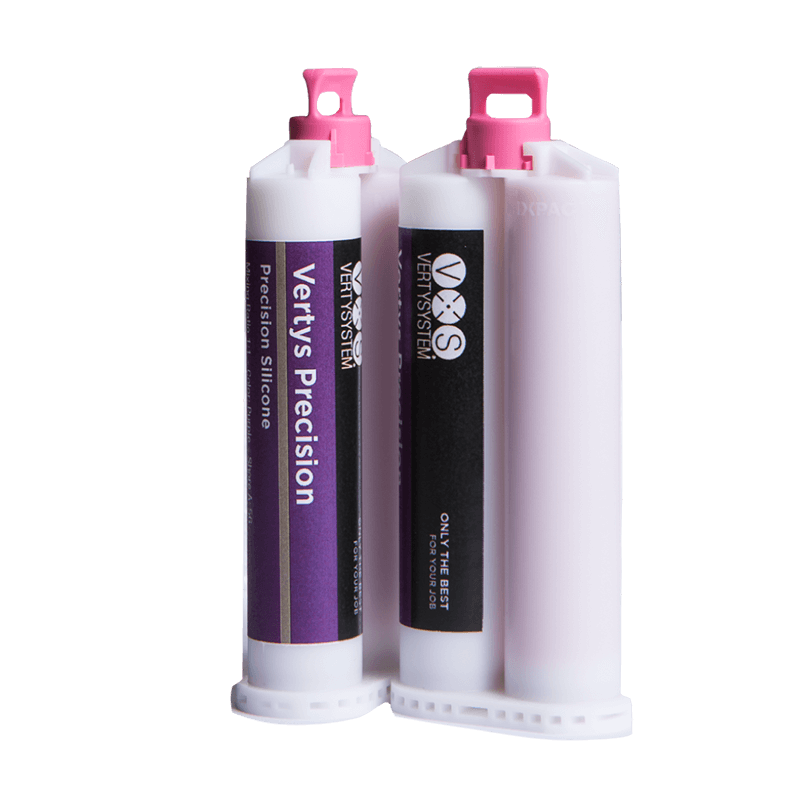 Download information material
Enter the reserved area to download brochure, protocols, instructions for use and much more
Reserved Area
Also interesting for you: