LIGHT CURING COMPOSITES BRAND LINE
Vertys Mineral
The new generation of composites by Vertysystem has arrived!
Vertys Mineral is part of a new generation of composites in which a series of aspects are combined that allow this material to have extraordinary chemical / physical characteristics.
Universal, innovative, suitable for any type of processing, capable of absorbing the loads due to chewing, especially in those with implant support.
Supercolors
6 stains are available in 5ml bottle:
Brown – Dark brown – White – Yellow – Light blue – Orange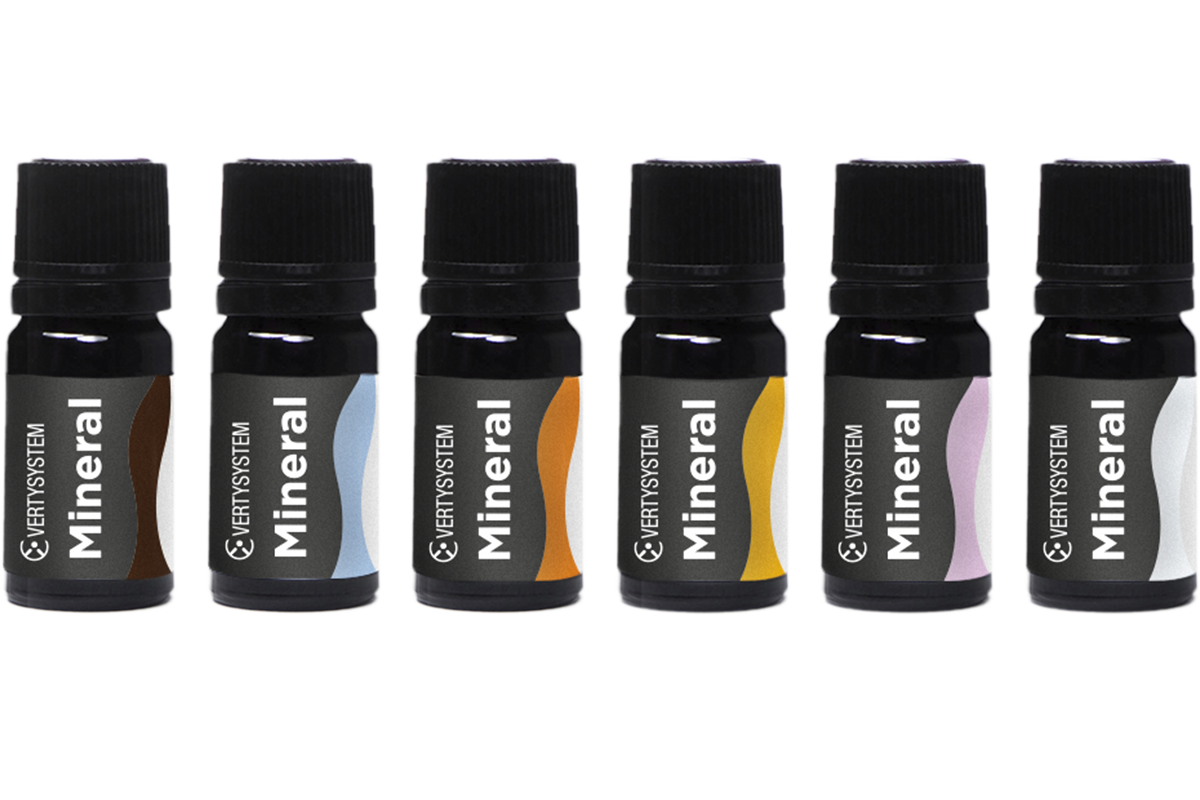 Bond Liquid
Bond Liquid is used for adhesion with structures made of Carbon Fiber / Glass Fiber / Quartz Fiber, composite and special polymers.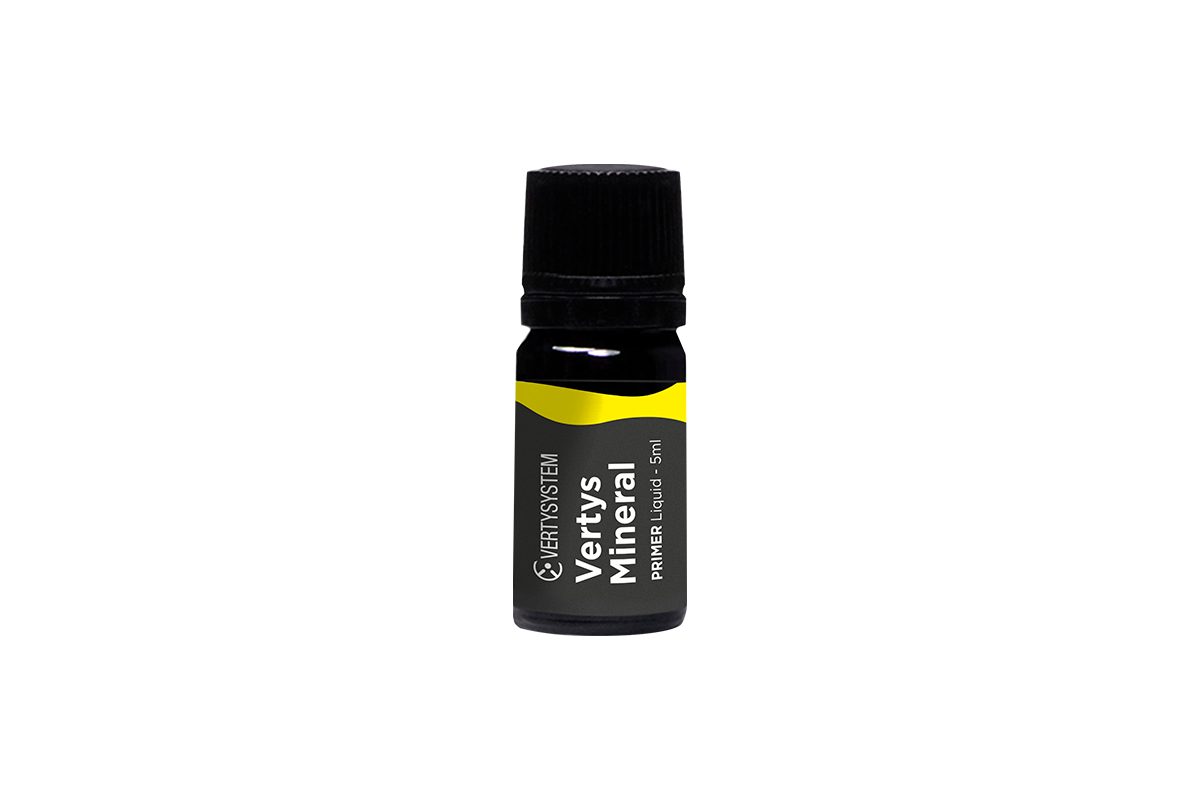 Glaze
Glaze is used for polishing and surface sealing of structures made of Composite Fiber or Acrylic Resin.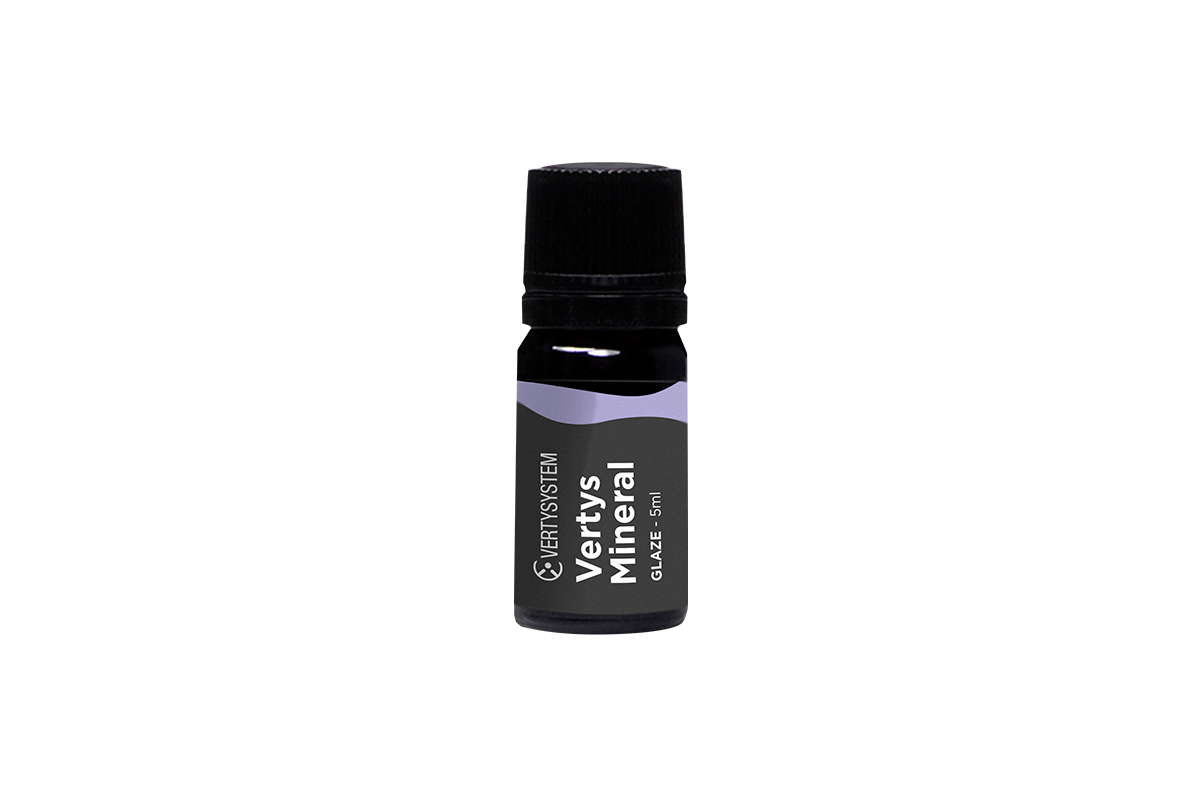 Model Liquid
Liquid that facilitates the modeling of the composite paste, if the layering technique with spatulas and brushes is used.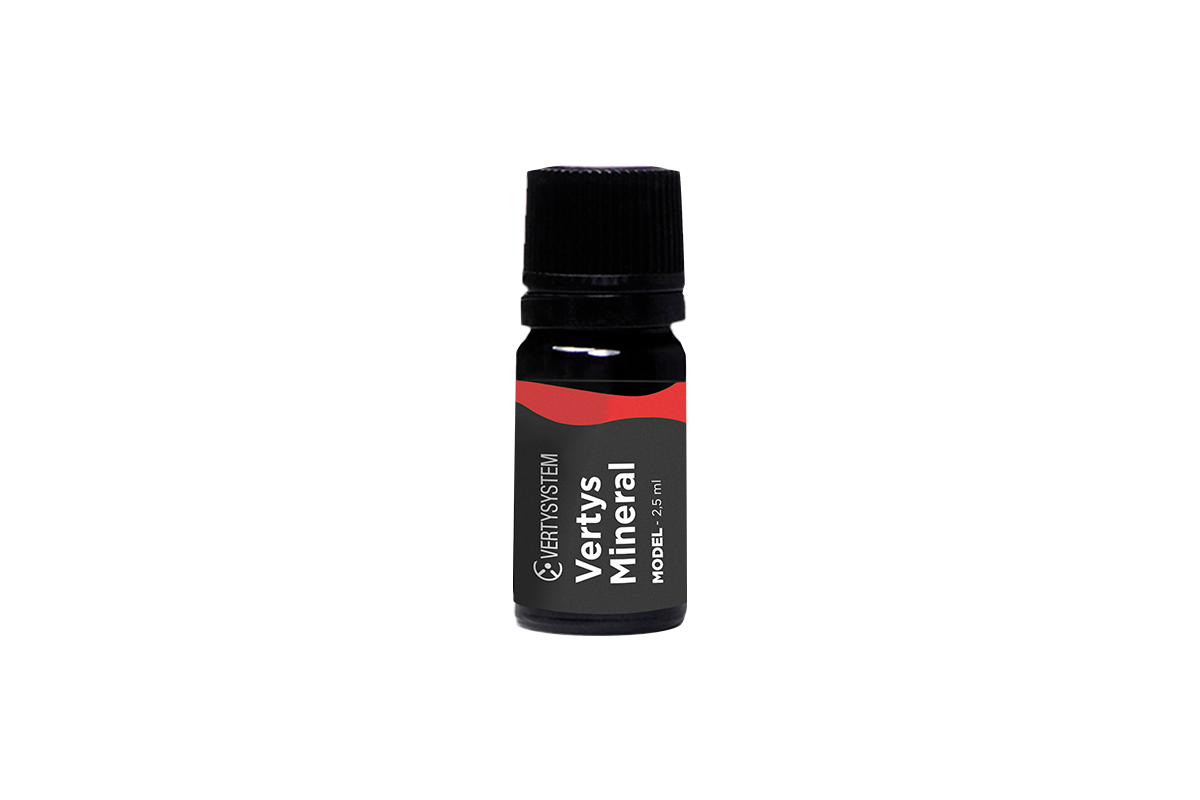 Opaks
4 opaque in Light – Medium – Dark – Pink paste to be used with all the colors of the Vita scale, they have excellent hiding power. A small amount of opaque is sufficient to mask any type of structure.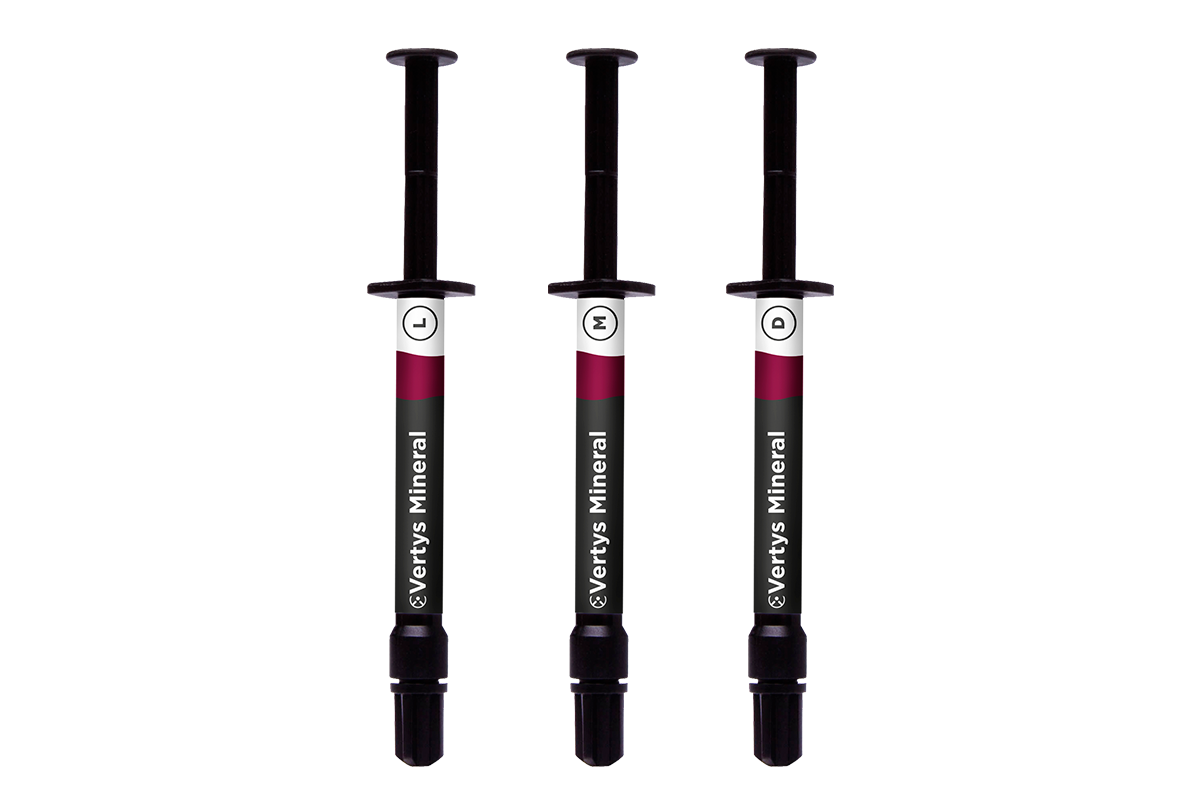 Check out the tutorials we've made to make your job easier
COMPRESSIVE STRENGTH
The compressive strength was determined by compressing a cylinder with a dia- meter of 4 mm, 6 mm high, onto a sample of composite. The result obtained will indicate the behaviour that the composite will have in the mouth. In vitro tests reflect what will be the actual behavior of the material in different clinical situations.
SUPERFICIAL ABRASION
The test measures the degree of surface abrasion of the composite after polishing. A low value indicates a higher shine, this is very important for the aesthetics of reconstructions. A shiny and compact surface avoids the deposit of the plaque and ensures stable works over time.
COLOUR STABILITY
The chromatic stability of the composite was our prerogative. In addition, the material is extremely resistant to bacterial plaque with extremely low water ab- sorption (15 ng/mm3)
BARCOL HARDNESS
The composite sample was subjected to a specific test to determine the hardness of the material. A uniform pressure has been applied to the composite by means of a special tool which, by penetrating the material, has indicated the hardness
of the material by converting it into numbers. High values allow the composite to resist abrasion during chewing.
Discover all Advantages
Vertys Mineral Quartz & Vertys Monomassa
We have developed a sensational protocol for Toronto immediate loading that allows you (using Vertysystem products) to complete a job in 1.5 hours!
Set up a custom call with our specialist!
Discover the Fiber Quartz Bar
Contact us for more informations
Download information material
Enter the reserved area to download brochure, protocols, instructions for use and much more
Reserved Area
You may be interested in: