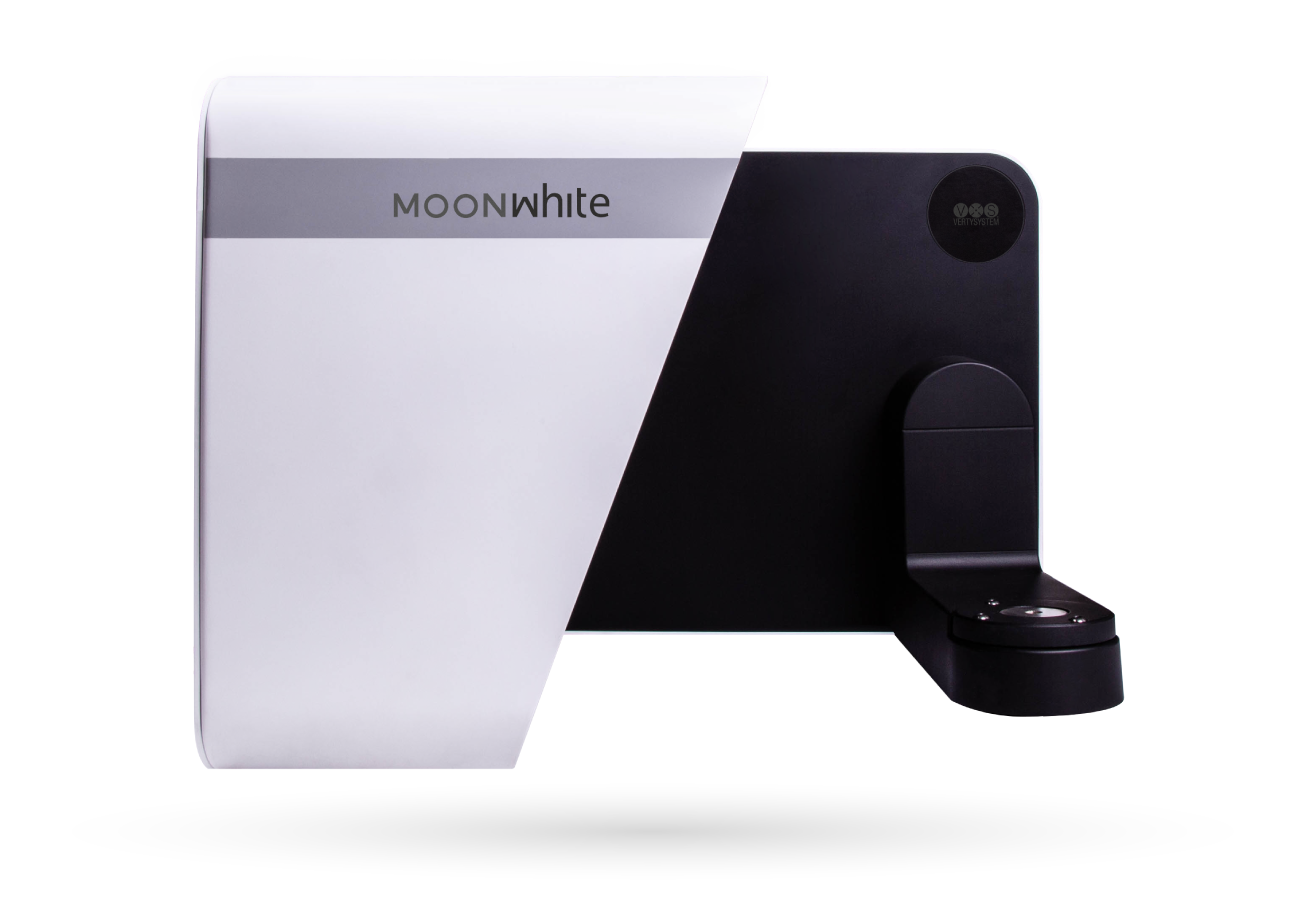 More light and more powerful!
Technology, Design e Power in one solution. MoonWhite 2 is a dental scanner perfect for beginners and ideal for experts, with ExoCad software!
| | |
| --- | --- |
| | |
| | |
| | |
| | |
| | |
| | |
| | |
| | Luce bianca strutturata con riconoscimento texture e colore |
| | |
STABILIT
Y
The structure of MoonWhite 2 comes from aluminium and so extremely resistant.
ARTICULATOR SCANNING
Support the 3D scanning of most articulators available in the market, such as Ar.Go, Artex, Kavo, etc.
TRAY SCANNING
More convenient triple-tray impression scanning with optimized jig.
TEXTURE SCANNING
Marks on dental models can be Postal Codetured clearly, providing reference for further design work.
VERY FAST
The high speed data speed shortens the scan time by about 40% and the transfer speed to the PC has greatly increased.
CAMERAS
Takes advantage of the new high-performance cameras with ultra-fast USB 1.3 interface.
CONTINUOUS SCANNING
The MoonWhite 2 3D scanner provides an optimal data post-processing option through LAN net-work.
OPEN DATA FORMAT
Exports STL, OBJ data, high compatibility, above all for 3D printers.
Download information material
Enter the reserved area to download brochures, protocols, instructions and much more.
Reserved area
Contact us for more information